ON-LASER has designed and developed a unique laser technology and software for cork stoppers laser marking, split into several models that match each particular requirements in terms of features and productivity.
Samples:
Click this link or the image below to visit the image gallery of laser marked corks.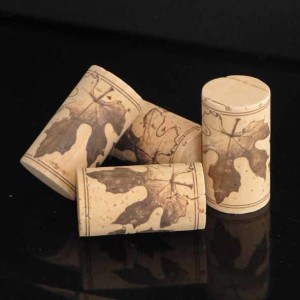 Products:
The table below shows what products have the ability to mark in the body of cork stoppers, or in the ends, or in both of them.
*It marks in body and ends, but not at the same time. User shall set one or another configuration.
All of them share the same core technology, allowing digital laser marking of artwork into the cork stopper.
Click at the specs below to enter to a particular product description.